World Media Report
Apr 24
Joe Lycett: Blog: The Sun and Matt Baker kicking a pigeon -
I run a number of aliases with their own fake email, facebook and twitter accounts. This gives me the opportunity to be a mischief with various organisations and maintain relative anonymity. Below is a particularly enjoyable exchange from yesterday between one of these aliases and The Sun's news…
Apr 21
Front page of Metro (UK), April 22, 2013
Apr 16
Apr 08
Brilliant choice of photo.
The Times (UK), April 9, 2013
A boy stands in front of a statue of former British prime minister Margaret Thatcher by Neil Simmons, 2001, on display in the Guildhall Art Gallery in the city of London March 8, 2013.  Photo: REUTERS/Olivia Harris
Mar 17
The Sun (UK), March 18, 2013
A tad dramatic.
Feb 28
Feb 22
Reeva Steenkamp's "last interview"
Feb 11
"But I'm sure your husband could explain all this to you." — U.S. State Department official, to the Kabul bureau chief of an international news agency, discussing strategy at a military base in Helmand province via saidtoladyjournos
Twitter / WilliamsJon: Lightning strikes St Peter's on day Pope Benedict announces resignation from Vatican -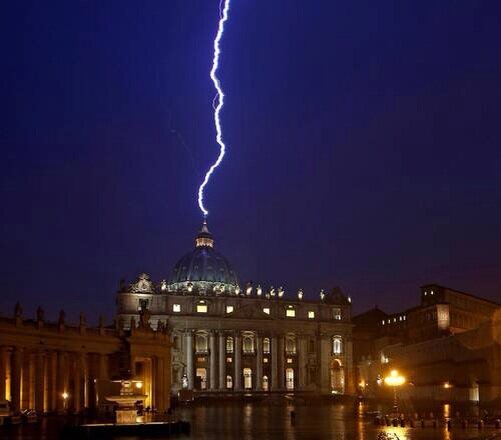 Photo: ANSA